Christmas Closure 2018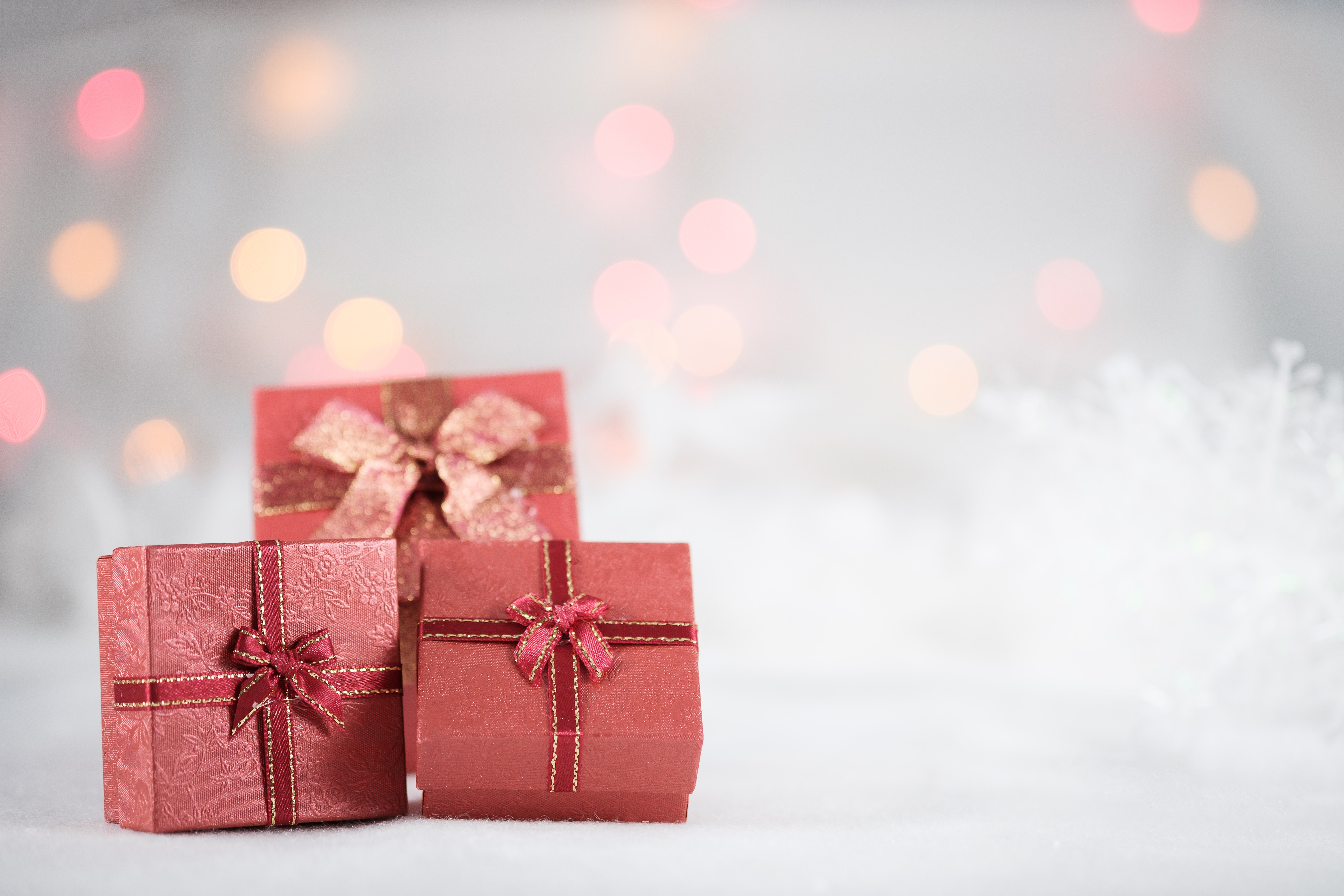 Although none of us want to discuss the big C word as of yet, and yes we are still in November. We wanted to give yolu as much time as possible to get your orders in before we shut down for the festive period.
New! Our T-bar dressage stirrup leathers are now available to buy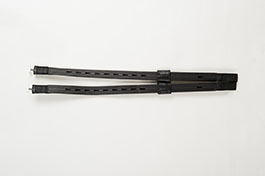 Our T Bar dressage stirrup leathers are now available to buy, either from our saddle fitters, or direct from ourselves!
Made from soft calf skin leather. They are non-stretch with a nylon centre to prevent stretching. The T bar fastener eliminates the bulk of the buckles and excess leather, ensuring the rider can maintain a close contact with the horse.
The top loop fastens to the bars of the saddle, the bottom t bar is used to adjust the length of the leathers.
Did you see us in Your Horse magazine?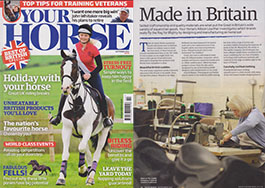 The Saddle Company was featured in the September 2014 issue of Your Horse magazine with an article on all things British. We are proud to be British Master Saddlers!
The article reads:
"Made in Britain: Skilled craftsmenship and quality materials are what put the Great in Britain's wide variety of equestrian goods. Your Horse's Allison Lowther investigates which brands really fly the flag for Blighty by designing and manufacturing on home soil."
New Leather Stud Guard Girth coming soon!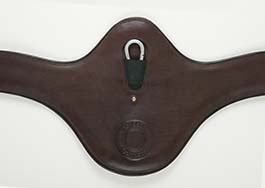 The new Saddle Company Stud Guard will soon be added to our range of girths. Further to requests from our showjumping customers, we have developed a girth which has all of the benefits of our forward girth, with the addition of a deeper leather protective pad.
This girth is ideal for horses who catch their underside when jumping. The thick leather prevents injury and distributes the pressure of the stud guard evenly.
Manufactured to the same high standard as the Forward Ergonomic girth, the Stud girth can help prevent injuries from studs, or simply tucking the legs up high when jumping.
Full product photoshoot for new brochure and catalogue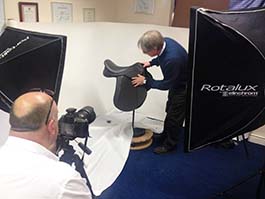 This week we had a busy few days taking stunning new product shots for our new website and catalogue.
We've spent the last few months building up a stock of each product type, which has been no mean feat as we have been busier than ever making saddles for our customers and distributors.
After managing to get together one of each saddle and all of our accessories, with in excess of 40 items, we set up an in house studio for professional photographer to capture the images. All saddles have been photographed to help potential customers to see the detail and quality of the leatherwork and also gain a better understanding of the shape and contours.