Full product photoshoot for new brochure and catalogue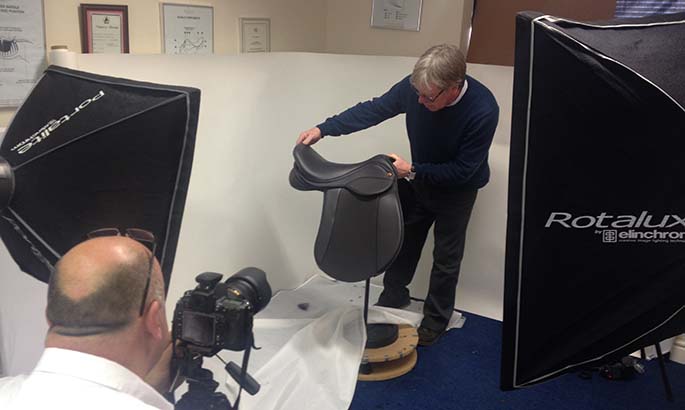 This week we had a busy few days taking stunning new product shots for our new website and catalogue.
We've spent the last few months building up a stock of each product type, which has been no mean feat as we have been busier than ever making saddles for our customers and distributors.
After managing to get together one of each saddle and all of our accessories, with in excess of 40 items, we set up an in house studio for professional photographer to capture the images. All saddles have been photographed to help potential customers to see the detail and quality of the leatherwork and also gain a better understanding of the shape and contours.
Using a specialised turntable, we have created 360 views of our saddles so that you can inspect them from every angle, and with high quality photography you can see the detail in the saddles.
For more information about our products, you can view our entire product range here>
If you have any questions, please feel free to contact us.