New Product Announcement - Natural Leather Feed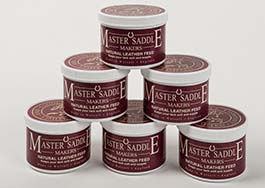 The Saddle Company are pleased to announce we have added another product to our accessory range. This exciting new Natural Leather Feed launched and is available for you to buy from the 1st February 2013.
The Natural Leather Feed has been designed to provide a natural protective coat which will help keep the leather soft and supple and extend its life.